BENEFITS OF MEMBERSHIP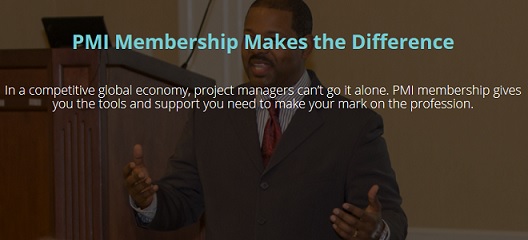 Both the Project Management Institute (PMI) and the PMI Metro St. Louis Chapter have a history of providing personal and professional benefits to their members. PMI consists of over 500,000 members in 300+ countries creating a diverse and experienced community (statistics through 5/30/19). As the leading membership association for the project management profession, PMI offers powerful tools, exclusive services, along with information and networking opportunities to further your career, including:
Exclusive members-only content on PMI.org
Knowledge sharing and networking opportunities through PMI Member Community Online
Job search capabilities using Career Headquarters
Leadership and volunteer opportunities through PMI components and communities, certification program, research program, standards program and other areas
Access to A Guide to the Project Management Body of Knowledge (PMBOK® Guide)
Access to PMI's career framework
Discounts on PMI educational opportunities, global congresses, conferences, research and publications
Access to exclusive publications including PM Network®, Project Management Journal® and PMI Today
At the local level, the PMI Metropolitan St. Louis Chapter boasts over 1,900 members, representing over 100 companies.
The benefits specific to joining the PMI Metropolitan St. Louis Chapter include:
Networking (through monthly dinner and other social meetings) and career building opportunities (Career Fair during Spring & Fall season) with people that work in and around where you live
Discounts on Metropolitan St. Louis PMI sponsored training and events like PMP Exam Prep Class and Professional Development Workshops