<< Back to Calendar
Dinner Meeting: Managing the Biggest Dynamics of Change - Copy
Strategic Business Management skills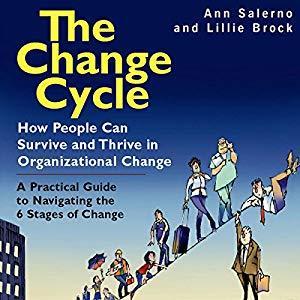 Born in L.A. – Lower Alabama, that is – Lillie Brock took the country road to the city, studying psychology and education as an undergraduate and graduate student before devoting herself full time to corporate training, work that has brought her to cities all over America and throughout the world. A sought after keynote speaker and gifted facilitator, Lillie has years of experience assisting corporations like Nestle, AVON, AT&T, Land O' Lakes, Johnson Controls as well as non-profit organizations like AARP, NSCAA the American Heart Association, The National Soccer Coaches Association of America and numerous churches, to develop and integrate productive and sustainable change.
Lillie's particular niche is working with entrepreneurial leaders.  Since entrepreneurial organizations have distinctive dynamics and different trajectories, assisting entrepreneurs, their staffs and boards is a particular skill set for Lillie.
Additionally, Lillie has been a coach to many executives over the years whose aspirations to be effective leaders and change agents have been realized because of their work with her.  With a combination of business savvy and practical wisdom about change and its impact on the "human system," her coaching clients are very happy with the results they experience.  One of her clients has said, "she shows up, is authentic and an expert in her field in every way.  I am a better leader and a better person because of the work we did together."
Lillie is the co-author of two books, The Secret to Getting through Life's Difficult Changes and The Change Cycle: How People can Survive and Thrive in Organizational Change that debuted #3 on Amazon's Organizational Change books.
Lillie is best known for her warm and funny style and is often called on to diffuse difficult situations that inevitably occur during times of transition.  She believes that people are still the most valuable resource in any organization so assisting them in navigating the white water of change is critical to the organization's long-term success.
Location: Hilton Garden Inn & the Regency Conference Center, Sienna Meeting Room, 360 Regency Park Drive, O'Fallon, IL 62269
If you want to become a sponsor, please visit our store.


It is no longer possible to register for this event