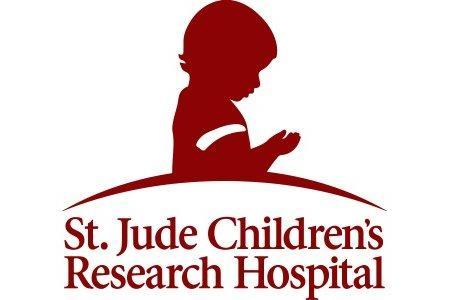 New for 2019: Participate in the Silent Auction to Benefit St. Jude's through October 21! 
Visit and place your bid to win up to $900 in credit toward an in-person prep class presented by PMIMSL or a credit for a single registration for PMIMSL IPM Day in November! 
St. Jude is leading the way the world understands, treats and defeats childhood cancer and other life-threatening diseases.
Unsure of his life's direction, a young Danny Thomas sought guidance from St. Jude Thaddeus, the patron saint of hopeless causes. If the saint would point to the path he should take, Danny vowed to build a shrine in his name. Success followed Danny's plea and soon after, the legendary entertainer set about fulfilling his vow to St. Jude. The result was St. Jude Children's Research Hospital.
Danny Thomas officially opened St. Jude Children's Research Hospital on February 4, 1962, with the unveiling of the statue of St. Jude Thaddeus.
They've spent more than half a century finding cures and saving children, and their groundbreaking research has helped push the survival rate for childhood cancer from less than 20% in 1962 to more than 80% today.
Today, they're a world leader in developing new, improved treatments for children with cancer, and they create more clinical trials for cancer than any other children's hospital. They freely share those breakthroughs, and every child saved at St. Jude means doctors and scientists worldwide can use that knowledge to save thousands more children.
And still today as when they opened their doors, families never receive a bill from St. Jude for treatment, travel, housing or food – because all they should worry about is helping their child live.
Unlike other hospitals, the majority of funding for St. Jude comes from generous donors. It costs $2.4 million per day to operate St. Jude, and public contributions provide more than 75 percent of the funds necessary to operate the hospital.
And all of our proceeds from this benefit golf tournament will be given to this amazing, lifesaving organization.  So please come join in the fun, and be a part of this great fundraising event!